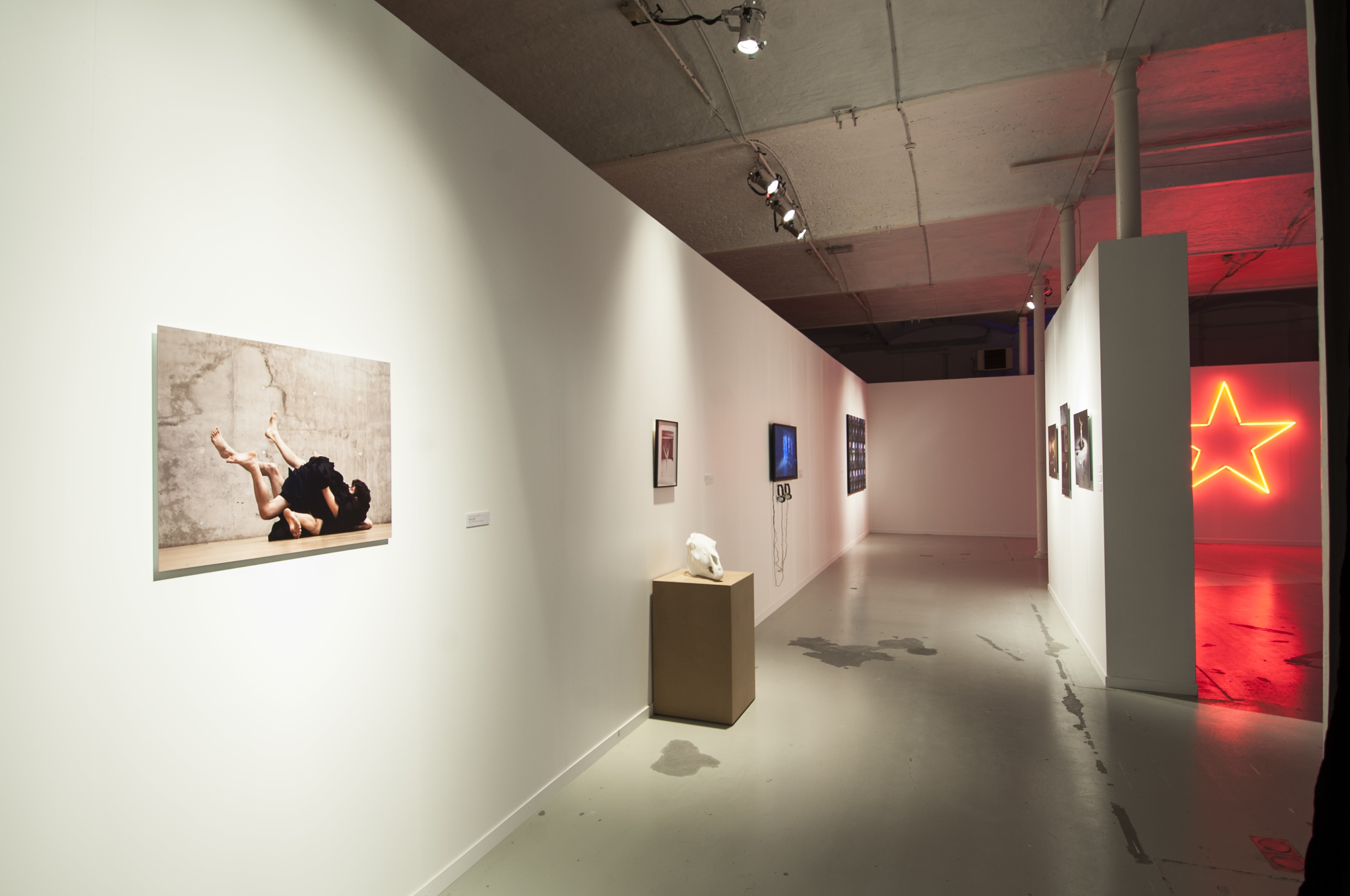 So many steps, so little time
4 December 2016 - 15 January 2017
@ DE BOND, Bruges / curated by Jerome Jacobs
group show with works by:
ANNA BARRIBALL, LEIGH BOWERY, MARVIN GAYE CHETWYND (MONSTER CHETWYND), GINA CZARNECKI, TOM DALE, NINA DAVIES, MARIA FALCONER, NANCY FOUTS, JESSON HILL, JOHN ISAACS, CHARLIE JEFFERY, DICK JEWELL, SERENA KORDA, JONATHAN OWEN, MARIA MARSHALL, IHAYAMI MASALA (DANCE IHAYAMI), ROBERT MCNALLY, MONTY PYTHON, KELLY NIPPER, SUSANNE THOMAS, MARK TITCHNER, GAVIN TURK, KATE WATERS.
'So many steps, so little time' by guest curator Jerome Jacobs is presented to you by Cultuurcentrum Brugge within the framework of December Dance 2016.
Jacobs' approach to UK dance, movement and performance art is vibrant and dynamic. He focuses mainly on video art and documentaries, to which he adds photos, visual art works and a number of performances. Conscious of history, Jerome Jacobs creates a timeline that starts in the 1970's with mythical comedie troupe Monty Python, continues in the 1980-1990's club scene with videos and performances by Dick Jewell and emblematic figures like Leigh Bowery, and ends in the present day with Gavin Turk, Marvin Gaye Chetwynd ( Monster Chetwynd ), John Isaacs, Mark Titchner and others.
His art highlights the opposition between elements like silence, slowness and a sense of movement on the one hand and noise pollution and dynamism on the other. Thematically, he focuses on the many layers and facets of Britain's multicultural society and on the fear of the other, the outsider, the unknown body.