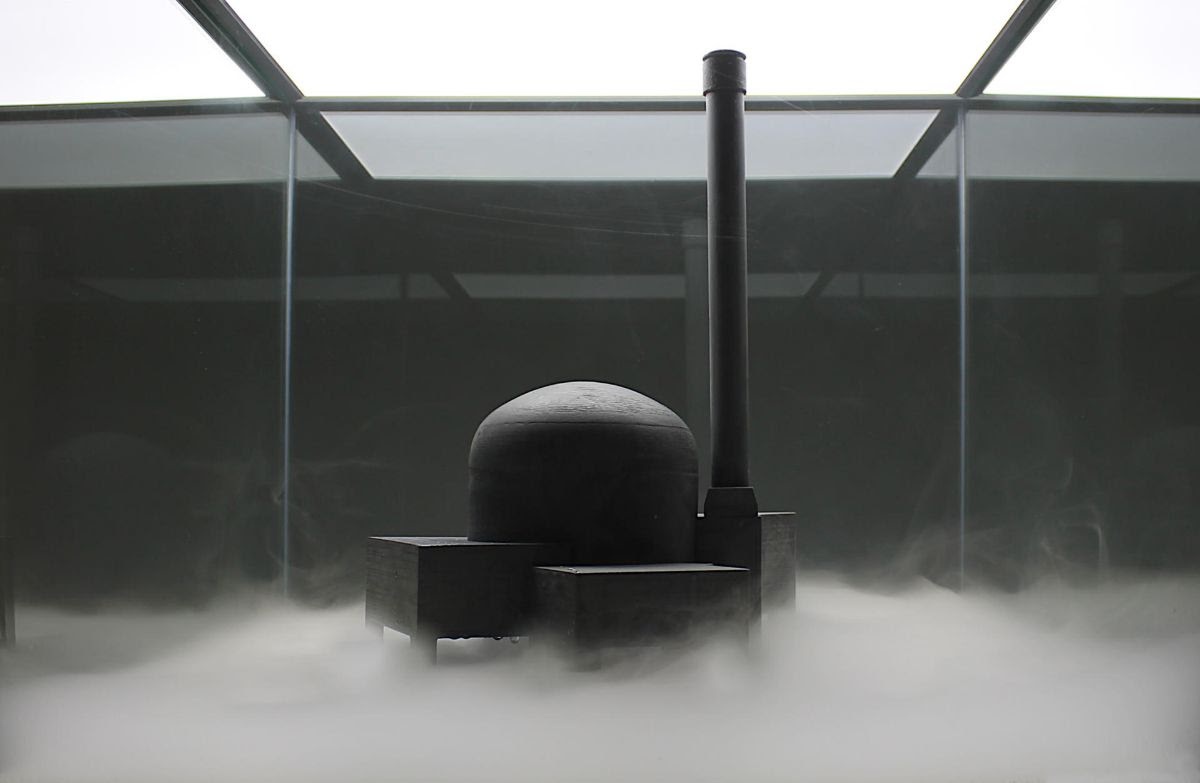 Cloud Cover (Réacteur Pessimiste Européen), 2021
---
HeHe are an artist duo, Helen Evans (FR/UK, 1972) and Heiko Hansen (Germany, 1970), who have been collaborating for more than 20 years. Using humour and ingenuity, their work opens alternative readings to the narrative of ecology versus industry, revealing and playing on the ecological paradoxes found in contemporary culture.
Their sculptural interventions and installations have a performative, almost narrative dimension that are anchored to a technological or scientific reality. Their projects are conceived in relation to a specific context, responding to the particularities of a site or a situation, to activate the poetic potential of the landscape.
The work of HeHe has been exhibited and documented internationally and is present in public and private collections in France. The duo is based in Le Have where they are jointly responsible for the Master unit Art Media Environment at the École Supérieur d'Art et Design du Havre.