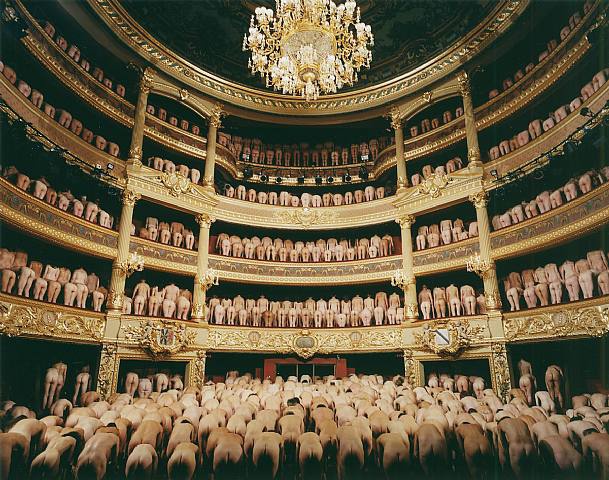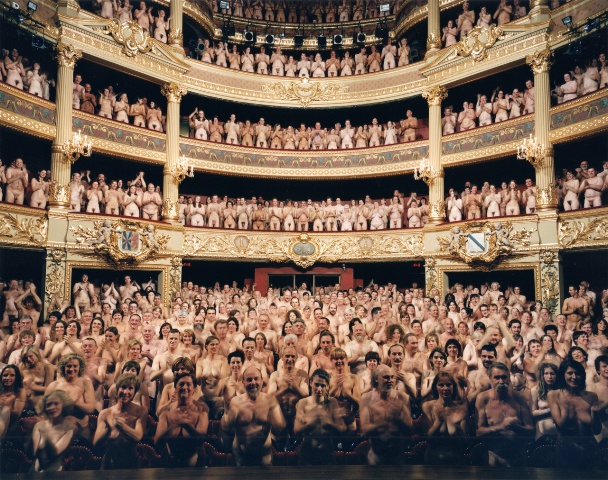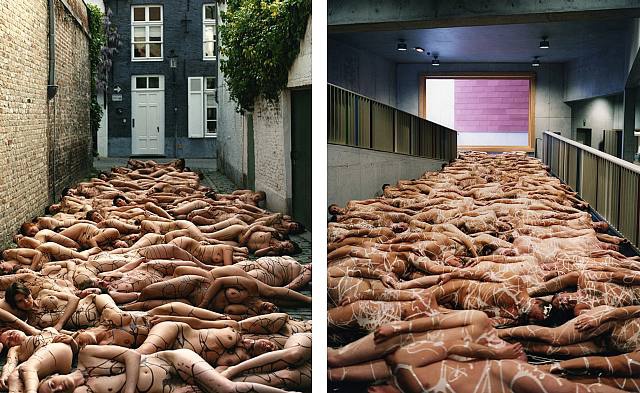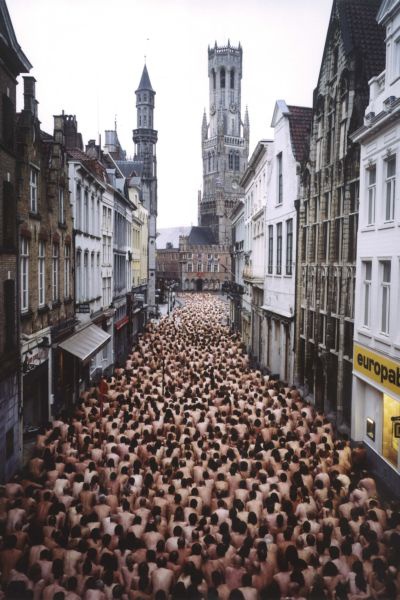 Nearly 2,000 people posed in their simplest clothes in the centre of Bruges on Saturday 7th of May 2005 for the American photographer Spencer Tunick Jerome Jacobs met in Brussels in 2004 and offered him to create his very first performance in Belgium at the occasion of the CORPUS festival.
For his first photograph, the artist gathered 770 people in the recently restored city theatre. The extras were seated in the seats of the theatre.

In the square, with the Belfort in the background, 1,249 men and 701 women were arranged in a long line, standing, kneeling or lying on the wet cobblestones.
For his third location, the photographer chose the canals of Bruges, where he placed 270 women in small boats.